Walk this way! Did you know that White City has more than 12 kilometers for multi-use pathways woven throughout our community with another 9 kilometers on the way. Plenty of opportunities for you to ditch the car or couch and bike, hike or run!
The Town of White City is beginning construction of a Multi-Use Pathway along Motherwell Drive.
Project Status Updates:
Work on the 2022 portion of the pathway has been completed. Stay tuned for details on the 2023 Motherwell Drive pathway construction.
---
White City Town Council passed a resolution advancing the timeline for completion of a pathway along Motherwell Drive as part of the Multi-Use Pathway Network Improvement Project. The Motherwell Drive Pathway will now be completed as Phase II of the overall Multi-Use Pathway Improvement Project.
The project plan for this pathway will be completed in two phases:
Phase I - ERES to Yale Place (North Side of Road) - 2022
Phase II - Yale Place to Hwy 48 (North and East Side of Road) - 2023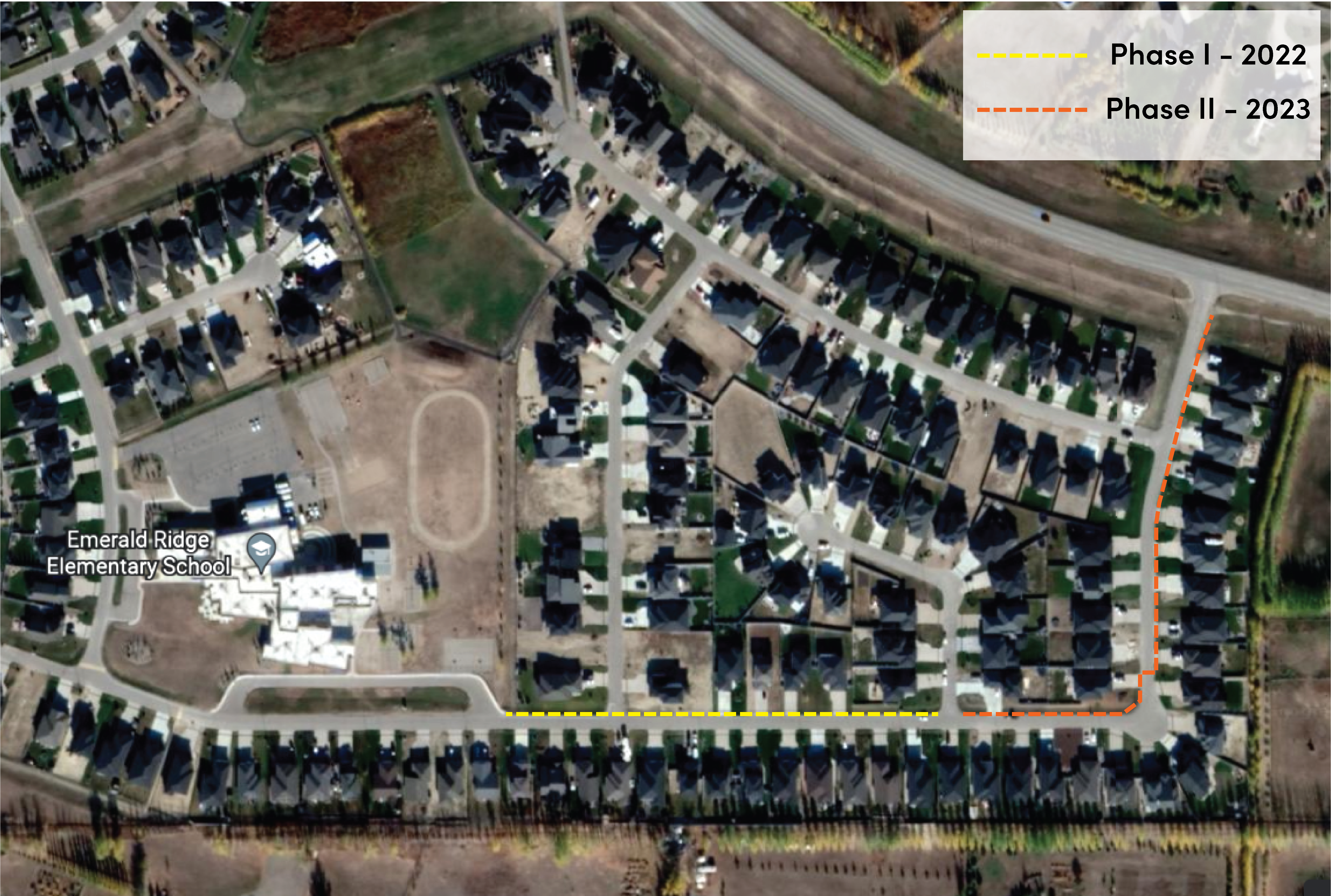 As part of the approved Multi-Use Pathway Network Improvement Project, the Town of White City (Town) by recommendation from the Transportation Advisory Committee (TAC) has highlighted Motherwell Drive as a location that would greatly benefit from infrastructure improvements to support the pedestrian friendly environment of White City.
The Multi-Use Pathway Network Improvement Project is intended to address multi-use pathway gaps and enhance pedestrian accessibility/mobility on key existing arterial and collector streets. The locations included in this project show evidence that supports the addition of a pathway to provide a connection to an existing or proposed pedestrian network that will alleviate existing safety concerns.
The multi-use pathways have been provided in such a manner that they are located along several roadways which lead to key destinations such as Ecole White City School and Emerald Ridge Elementary School (ERES). There are several paths that connect ERES to the west of the Town but only one that provides a direct connection to the east of the Town. This is an at-grade crossing on Highway 48 connecting the pathway system east of the highway.
Although traffic volumes recorded in 2018 were lower than 1000 vehicles per day, it is anticipated that with the completion of Bower West Phase III, pedestrian traffic along Motherwell Drive has increased dramatically and with it the potential need of exclusive pedestrian facilities. This pathway will provide pedestrian connectivity along Motherwell Drive, from the existing pathways west and north of ERES to the east/north and a future connection pathway along Highway No. 48.
Motherwell Drive - Project Brochure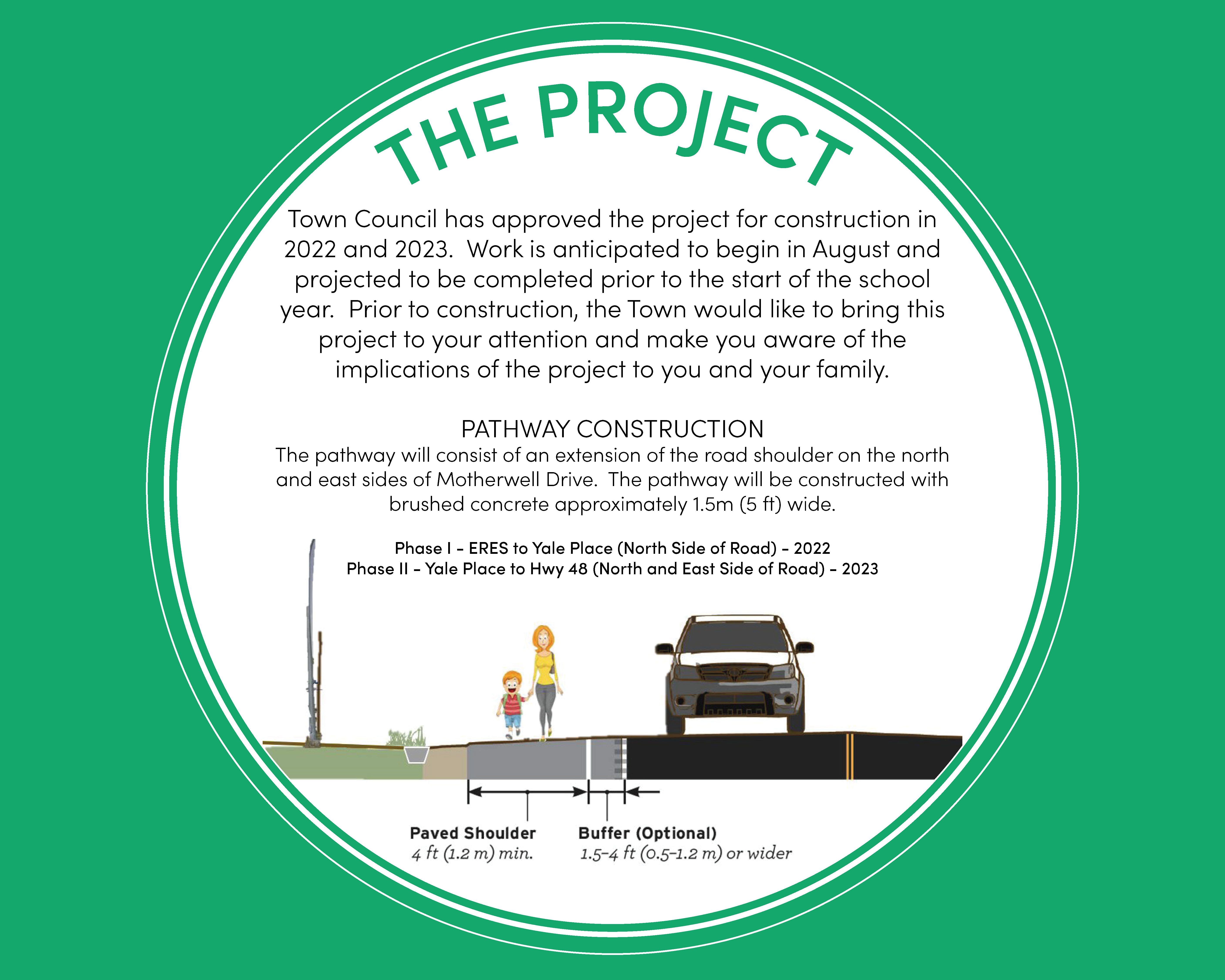 Information For Residents