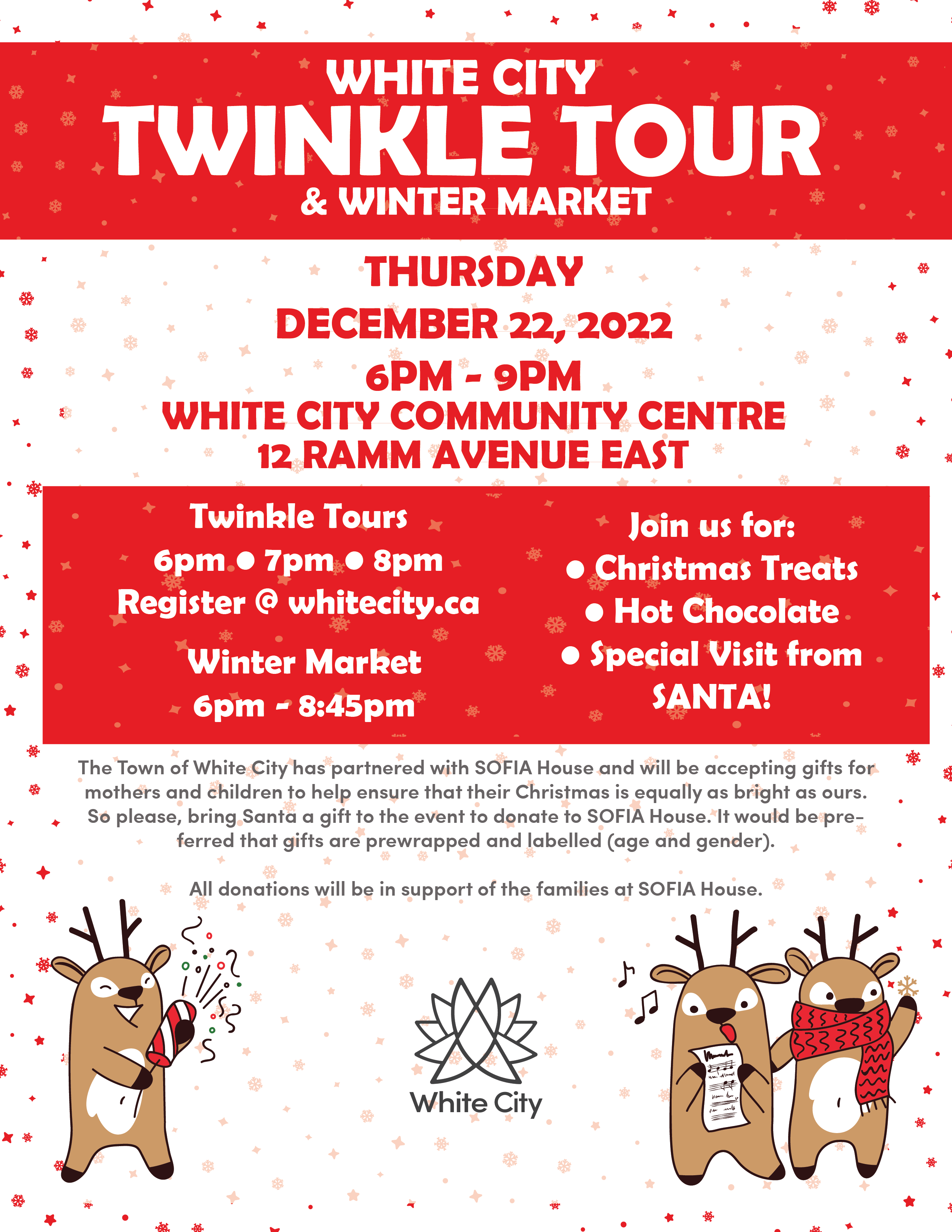 As of December 6, 2022 all tour times are currently full. A twinkle tour map will be published Friday December 23rd for self-guided twinkle tours. Everyone is still welcome to attend the event and activities at the White City Community Centre on Thursday December 22.
Seriously Clark?! It's that time of year - time to channel your inner Griswold and deck the house with strings of light and little reindeers to illuminate the night. The Twinkle Tour is back, this time with an elf-sized difference - we're including a Christmas Market!
White City's Twinkle Tour is back, for the first time since 2018 we will be offering a guided tour of the community's best-decorated homes on December 22, 2022. Join us for treats, hot chocolate and a special visit from SANTA at White City Community Centre. Everyone is welcome to partake in activites at the Community Centre before and after your tour - or even without taking the tour at all!
White City has also partnered with SOFIA House and will be accepting gifts for mothers and children to help ensure that their Christmas is equally as bright as ours. So please, bring Santa a gift to the event to donate to SOFIA House. It would be preferred that gifts are prewrapped and labelled (age and gender).
All donations will be in support of the families at SOFIA House.
Home registrations are now closed.
---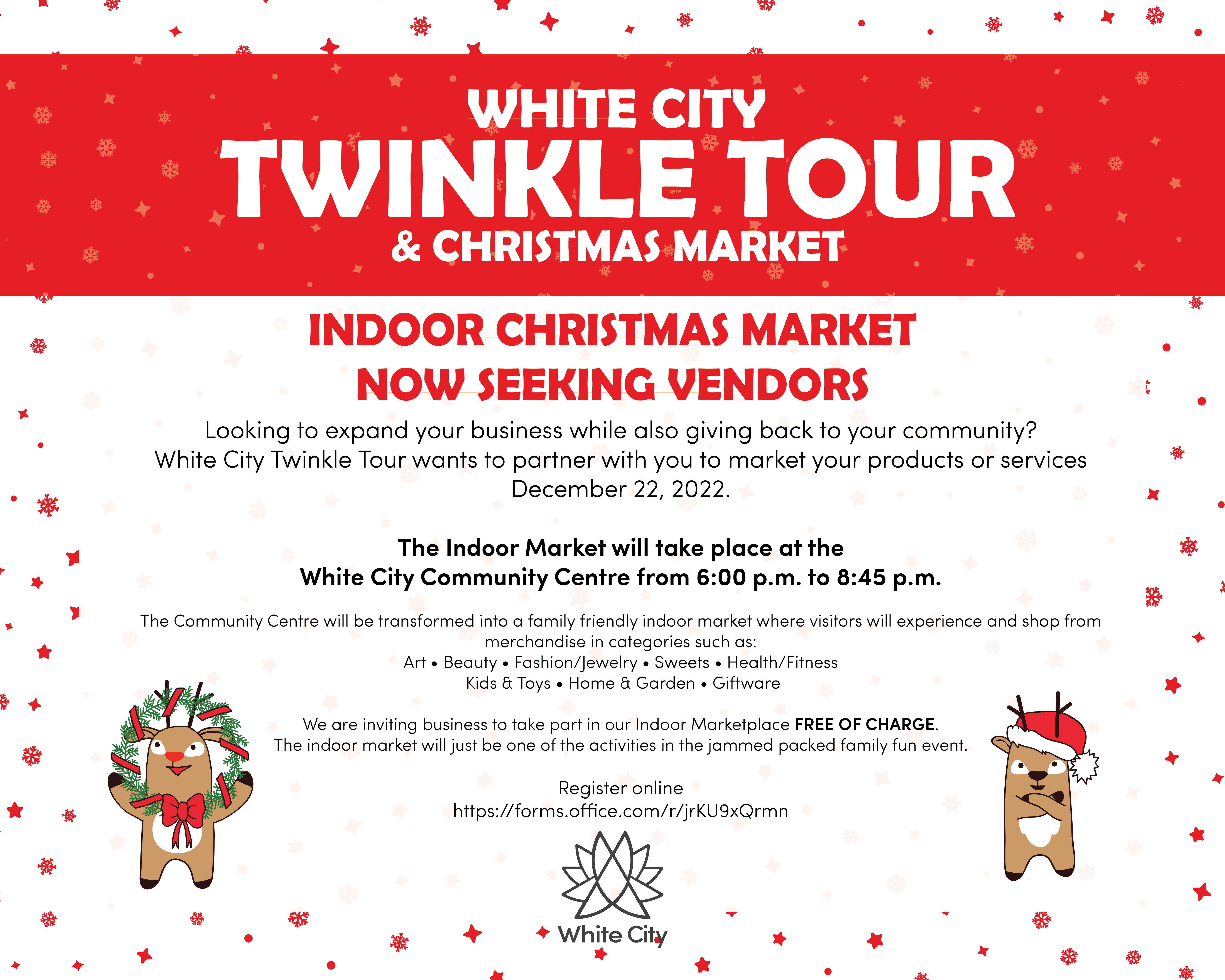 Vendor applications are now closed, check back soon for a list of vendors.