At the January 24, 2022 Regular Council Meeting, Council adopted new Water and Sewer Utility Rates for the next three years. These rates will come into effect for the February Utility bill received in March 2022:

These rates are pending approval by the Saskatchewan Municipal Board and are anticipated to take effect February 1, 2022. The rate change will be represented on the utility notices that residents receive at the beginning of March 2022 for consumption in February 2022.

Based on the CORVUS Utility Rate Review, the average consumption is approximately 20 cubic meters per month.
How Does White City Compare To Other Similar Sized Municipalities?
The chart below shows how White City's rates compare to other municipalities in the province based on 10, 20 and 50 cubic metres of usage. Compared to other municipalities in the province, White City is close to average. The dashed lines show the average bill cost for each level of usage.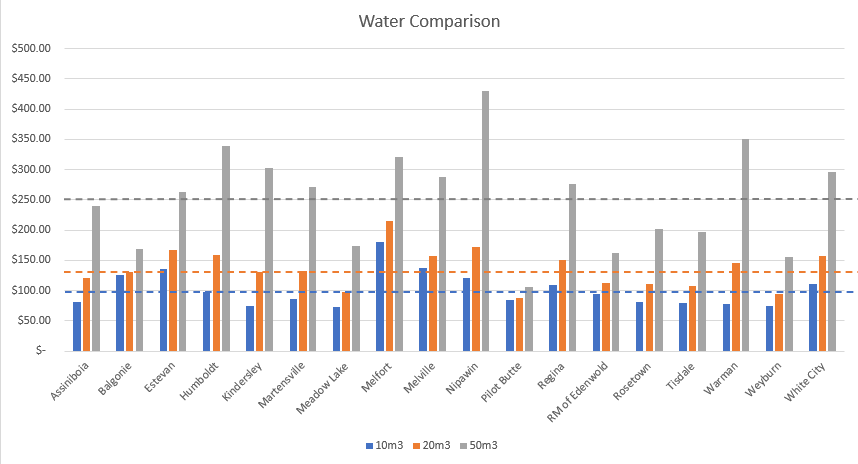 Assumptions: Residential, 5/8" Water Meter. No Environmental Fees. Includes infrastructure & drainage fees. Adjusted to monthly billing, some municipalities use a quarterly billing system. Information gathered from municipal websites based on most recent data available and compared to 2022 White City Utility Rates.